QLindA: Quantum Reinforcement Learning for Industrial Applications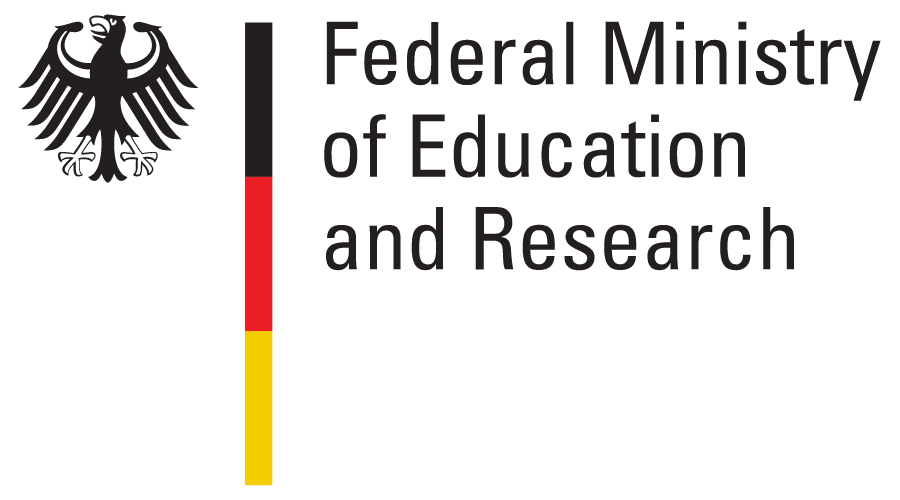 Recent advances in deep reinforcement learning have made it possible for artificial intelligence (AI) systems to play games like chess or Go better than any human or computer ever could. This key technology is recently also used for learning control in industrial environments.
The current rapid increase in the capacity of quantum computers opens up the possibility of using quantum computers in AI systems, and offers the potential for breakthrough performance improvements that could trigger a technological revolution with implications for a wide range of applications.
In this project we are working with partners to develop novel algorithms that will allow methods used in reinforcement learning to be transferred to high-performance quantum computers.
For more information, please refer to the project's homepage.
This project is sponsored by the Federal Ministry of Education and Research.
People
VLDB

Conference

A*




Quantum-Inspired Digital Annealing for Join Ordering

Proceedings of the VLDB Endowment

2023

.
PDF Reproduction Package [BibTex]
IEEE

Conference




Workshop Summary: Quantum Machine Learning

Proceedings of the IEEE International Conference on Quantum Computing and Engineering

2023

.
PDF 10.1109/QCE57702.2023.10174 [BibTex]
VLDB

Workshop

A*




Quantum Optimisation of General Join Trees
Workshop

A*


Joint Proceedings of Workshops at the 49th International Conference on Very Large Data Bases (VLDB 2023), Vancouver, Canada, August 28 - September 1, 2023

Rajesh Bordawekar, Cinzia Cappiello, Vasilis Efthymiou, Lisa Ehrlinger, Vijay Gadepally, Sainyam Galhotra, Sandra Geisler, Sven Groppe, Le Gruenwald, Alon Y. Halevy, Hazar Harmouch, Oktie Hassanzadeh, Ihab F. Ilyas, Ernesto Jiménez-Ruiz, Sanjay Krishnan, Tirthankar Lahiri, Guoliang Li, Jiaheng Lu, Wolfgang Mauerer, Umar Farooq Minhas, Felix Naumann, M. Tamer Özsu, El Kindi Rezig, Kavitha Srinivas, Michael Stonebraker, Satyanarayana R. Valluri, Maria-Esther Vidal, Haixun Wang, Jiannan Wang, Yingjun Wu, Xun Xue, Mohamed Zaït, Kai Zeng

CEUR-WS.org

2023

.
[BibTex]
ACM

Conference

A*




Ready to Leap (by Co-Design)? Join Order Optimisation on Quantum Hardware

Proceedings of ACM SIGMOD/PODS International Conference on Management of Data

2023

.
PDF https://dl.acm.org/doi/10.1145/3588946 Reproduction Package [BibTex]
Journal

4.45




Uncovering Instabilities in Variational-Quantum Deep Q-Networks

Journal of The Franklin Institute

Elsevier (Open Access)

2022

.
PDF 10.1016/j.jfranklin.2022.08.021 Reproduction Package [BibTex]
SIGMOD

A*

2nd Place


Applicability of Quantum Computing on Database Query Optimization

Proceedings of the 2022 International Conference on Management of Data

Association for Computing Machinery

2022

2nd Place

.
PDF 10.1145/3514221.3520257 [BibTex]
FGDB




Applicability of Quantum Computing on Database Query Optimization
SANER

Workshop

A




1-2-3 Reproducibility for Quantum Software Experiments

IEEE International Conference on Software Analysis, Evolution and Reengineering (SANER)

2022

.
PDF 10.1109/SANER53432.2022.00148 [BibTex]
Proceedings of the 4th International Workshop on Software Engineering Education for the Next Generation

Association for Computing Machinery

2022

.
PDF 10.1145/3528231.3528359 [BibTex]
2022 IEEE 19th International Conference on Software Architecture Companion (ICSA-C)

2022

.
PDF 10.1109/ICSA-C54293.2022.00039 Reproduction Package [BibTex]